Products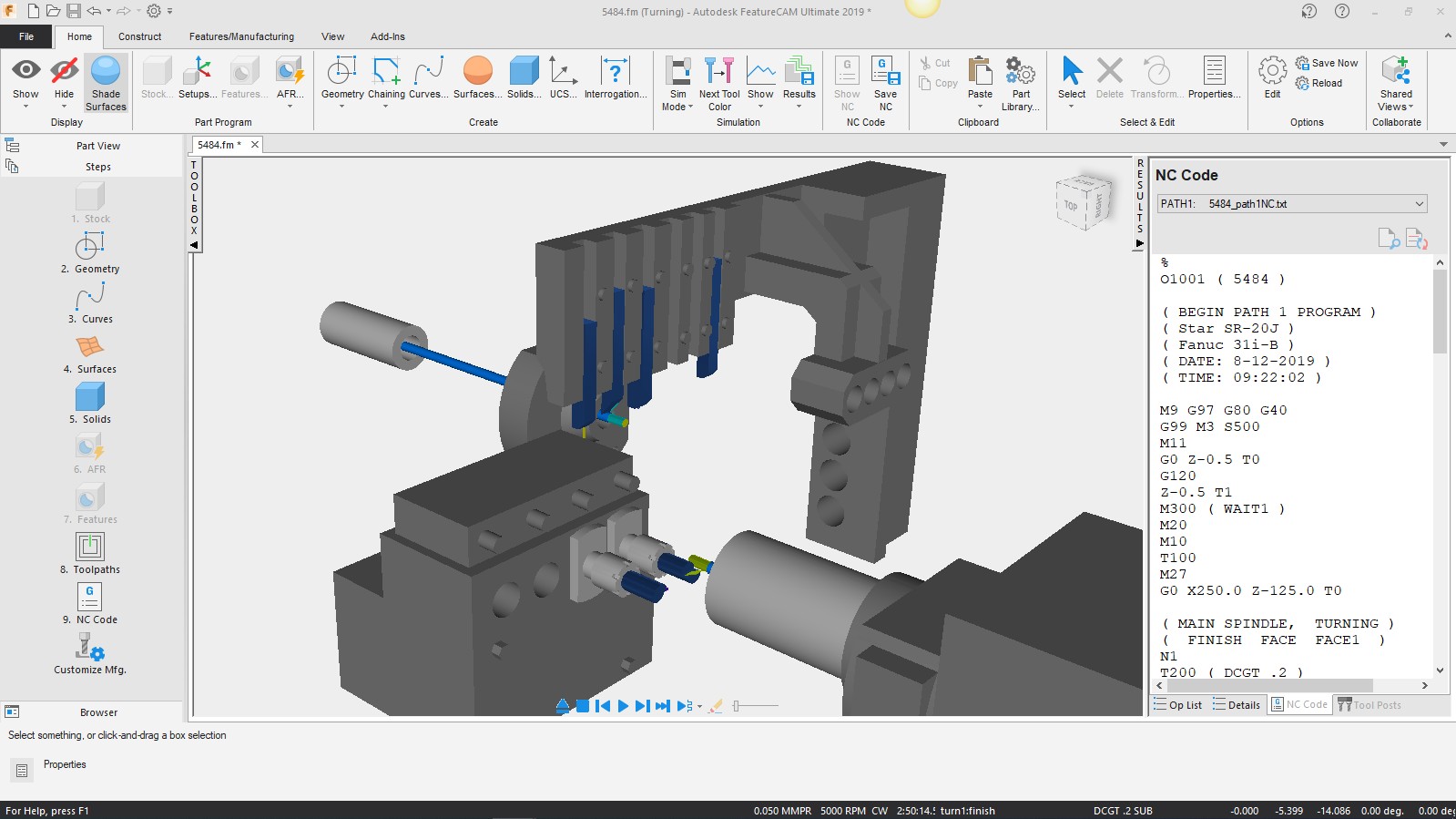 Sliding Head / Swiss - FeatureCAM now supports Swiss-Type lathes; turning centres designed for the production of small, precision components.
To create a Swiss project, a new document type is available with a range of Swiss functions, drag and drop synchronisation, full machine and sliding headstock simulation and more.
Automatic tool mapping to slots is also available, where tools are assigned to slots that can only accept that type of tool.